Champions Holiday Bible Club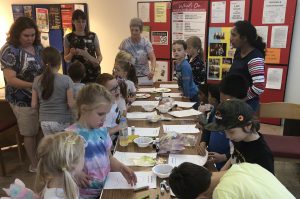 The theme for this year's Holiday Bible Club was Champions and lots of sporting themes were included in the programme of activities.
These were:
Finding your direction
Knowing your goal
Not being distracted
Determination
Finishing the race
Rewards
Upwards of 40 children enjoyed the activities each night. These included action songs, craft activities, games, snack time and some input from our regular puppet friends.
The week concluded with a family night on Friday with more food and fun.