Architectural Heritage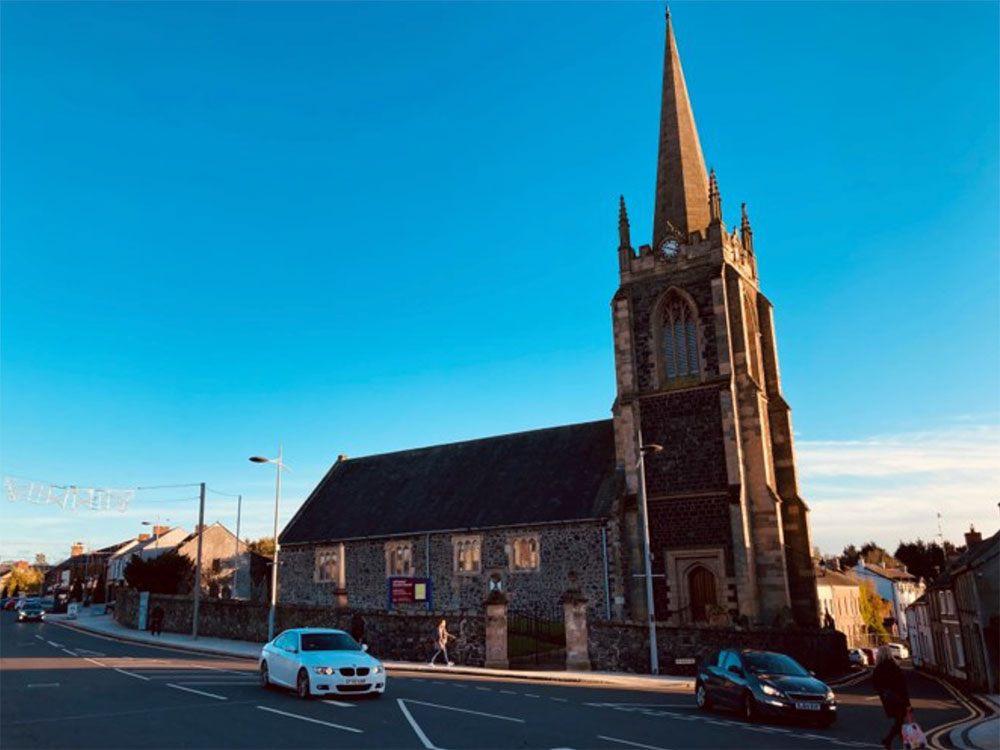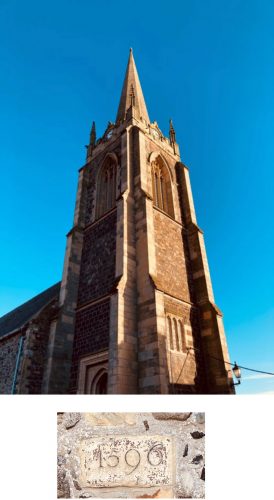 All Saints' Parish Church in Antrim was built in 1596 and has been described by Dr Paul Larmour, one of Ireland's leading architectural historians, as the finest example of an Elizabethan Gothic church in Ireland. Although the current building is dated as being constructed in 1596. we can find the names of several early vicars in Reeves' Ecclesiastical Antiquities, the first being Wm. Proketour in 1380. Archaeologist have suggested that the church is sited on an ancient burial mound dating back to medieval times.
The church building has been endowed by the Massereene Family over the past centuries. They have a burial vault under their family pew which is now used as a side chapel. The Massereene and Clotworthy families have funded the building of a transept in 1869 and the west window. There are several significant funerial monuments in the church including one by R A Flaxman, which is considered to be one of his finest.
The Massereene Chapel has become the unofficial Royal British Legion Chapel and several of their former standards are laid up alongside the two war memorials.
The church has many stained glass windows of great quality including a rare panel featuring the martyrdom of St John the Baptist.
The church building continues to be the central focus for any major acts of civic worship, the most recent being a service of commemoration following the death of Queen Elizabeth II at which the Mayor and representatives of the Council attended.