All Saints' parishioners and 5th Antrim Scouts respond to Ukraine aid trip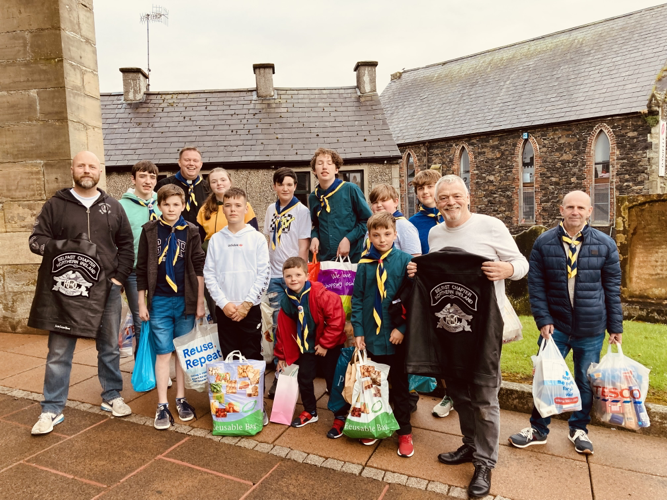 Kenny Campbell, a parishioner of All Saints', Antrim and Gerard Hughes are members of the Belfast HOG – Harley Davidson Owners Group. They are setting off on a round trip of 3,200 miles to take vital supplies to a Unrainian refugee camp in Medyka in Poland. They leave Antrim on Wednesday evening travelling to Dublin to catch the Holyhead ferry. Then, on route to Harwich, they will team up with chapter members from England and Wales. Their journey will take them from Holland, through Germany and finally to Poland and along the way they expect to be joined by over fifty Harley Davidson bikers. Kenny addressed the congregation of All Saints' on Sunday last to inform them of his trip and was overwhelmed by the subsequent deluge of items and money for the trip. Kenny and Gerard met with the members of 5th Antrim Scouts on Tuesday evening to load up their van with all the gifts that had been donated by parishioners and families of the Scout troup.
Kenny commented on how he delighted he had been with the response to his trip and especially the generosity of local branches of Asda and Boots, Trespass and the Entertainer Toy Shop as well as the families of pupils at Doagh and Carnmoney Primary School. Stena have kindly donated ferry tickets and their van was donated by Bridge Commercials.
Kenny is making a daily video blog and will be back in All Saints on Sunday 5 June to tell us all about this adventure.